It's plain to see that Mother Earth and all of her inhabitants are undergoing an evolutionary shift of frequencies that seem to be reaching an almighty climax as we head towards the last few months of 2012 and get closer to the Dec 21, 2012.
Once again, Dec 21, 2012 will not be a doomsday or rapture scenario as originally predicted because of the divine intervention of incoming light energies from the sun.  Instead this date will be the end of an era, in the sense of the current world (which is filled with duality, polarity of black and white, good and evil, dark and light, etc) with everyone trying to fight to make a living and survive, in such separation and drudgery and where by the new world "Terra Nova" or "The Golden Age" will arrive so that we can experience a world of abundance, love, compassion, equality, unity and prosperity.,
It seems the current state of the planet is in a downward spiral of endless turmoil, destruction, suffering and pain with the countless wars, civil unrest, senseless mass shootings in public places and sacred places, and where everyone lives in such separation and self-absorption without the realization that we are all in fact connected.  Once you remove the superficial layers, our cultural differences, visual appearance uniqueness and Earthly "body suits" we are all exactly the same, with the same needs, wants and mechanics.  The Dec 21, 2012 date will be the birth of a new beginning, the lift off of the new Golden Age…make sure you "save your seat on this major ascension shift" – for newcomers this is a proverbial phrase since the journey of ascension is something that happens from within your inner being, your spiritual body that is currently in your Earth physical body.
A W A K E N

AND

R E C L A I M

YOUR

F R E E D O M

MOVEMENT – Join the movement @ FACEBOOK
THE NEW EARTH AWAITS YOU TO MAKE HEAVEN ON EARTH A TRUE REALITY
Wake up from the ILLUSION, stop living in the MATRIX.  JOIN THE MOVEMENT, look inside your inner soul and take one step closer to the Golden Age, visualize the new lighter Earth that no longer hosts any negative or dark forces but instead offers the unimaginable possibility of:
AN INFINITE ABUNDANCE of NATURAL RESOURCES, BASIC NECESSITIES, TECHNOLOGY GADGETS AND ENERGY
EQUAL PROSPERITY AND AN ETERNAL HAPPINESS FOR EVERY LIVING HUMAN SOUL
PEACE, UNITY AND RESPECT BETWEEN ALL LIVING BEINGS – HUMAN, ANIMALS, PLANTS, TREES, NATURE, EARTH (GAIA) – SINCE WE ARE ALL SENTIENT BEINGS OF LOVE
NO MORE BORDER CONTROLS, TAXES OR GOVERNMENTS, CORRUPT POLITICIANS AND BANKS THAT "HOARD" AND STEAL YOUR HARD EARNED MONEY
UNCONDITIONAL LOVE AS A MEANS FOR EXCHANGING CREATIVE GIFTS
COMPASSION AND SERVICE TO OTHERS (AS TO HELP AND HEAL OTHERS ALSO HEALS YOURSELF SINCE WE ARE ONE)
EASIER ABILITY TO TRAVEL BETWEEN COUNTRIES, CONTINENTS AND OTHER PLANETS
NO MORE LINEAR TIME AS WE KNOW IT
ETERNAL YOUTH PHYSICAL BODY
ABILITY TO HEAL ANY IMPERFECTIONS, DISEASES, ETC
STRESS-FREE LIFESTYLE TO DO THE ARTS, MUSIC, PAINTING, HEALING, SPIRITUAL DEVELOPMENT
A FRUITFUL AND FULFILLED LIFE THAT THRIVES AND STOPS PARTICIPATING IN THE "RACE"
HOW CAN YOU CAN SECURE YOUR RIGHTFUL SPOT ON NEW EARTH?
Don't forget that you already signed up for this (your soul contract assigned you to this current Earth body), that's why you are currently incarnate on Earth, living where you are at this present time.  You know that saying of "everything has a reason", well it does.  There is a reason why you are living right now, there is a reason why you chose your current career field in IT, engineering, finance, arts or design?  There is an underlying reason why you are a twenty or thirty-something who is fully able, healthy, mobile and living a not so "ordinary and barely-making-ends-meet stagnant life", but I think you would rather be living a fantastic, dynamic and fruitful life that is filled with joy, happiness, love and compassion right?
THE 10-POINT FREEDOM ACTION PLAN – EFFECTIVE IMMEDIATELY
BE THE CHANGE YOU WANT TO SEE, TAKE ACTION NOW IN YOUR DAY-TO-DAY LIVES WITH THIS 10-POINT FREEDOM PLAN THAT WILL GUIDE YOU TO THE INFINITE POSSIBILITIES OF YOUR TRUE BEING….
1. Start a NO MORE GUNS – VOTE FOR PEACE social media movement or in your local community, city or country whereby we can have citizens GIVE UP their GUNS, WEAPONS or HARMFUL OBJECTS in exchange for GIFTS, MATERIALS, HOUSEHOLD GOODS.  For example: "GIVE UP GUNS FOR GIFTS" or "REPLACE FEAR WITH LOVE" campaign!
2. For those of you that are GOOD WRITERS, DESIGNERS, ARTISTS, CREATIVE ARTISTS, MUSICIANS.  Start writing or producing art, music or a masterpiece with an underlying message about humanity.  Saving humanity, spreading compassion and unconditional love to one another – much like the legends of Bob Marley, John Lennon and the like.  Organize a small gig in your local bar, park or community centre.
3. STOP PAYING YOUR MORTGAGE.  If enough people suddenly stopped paying their mortgage payments all at the same time, the banking system would literally crumble like a stack of cards overnight. Because what is funding this make belief credit system, loan borrowing, mortgage system is a pack of lies, filled with fictitious numbers and magical illusions courtesy of that high-flying banker that pretty much runs everything in society. This will get us closer to DEBT FORGIVENESS and PROSPERITY FOR EVERYONE.  How else can you try to neutralize the damage of the greedy bankers?
4. SHOP FOR 1 MONTH'S WORTH OF HOUSEHOLD SUPPLIES, GROCERIES AND PORTABLE POWER SUPPLIES – LEAVE THE CONCRETE JUNGLES!  Since this shift is of such magnitude i.e. impacts every living being on Earth, it would be recommended to start preparing in case of chaos, confusion and looting to hit your local city or town.  Since many people will be confused by what is going on and not realizing that everything that occurs is a means to the end of the greater good, or the divine plan.  Some people will not understand that the ultimate plan is for everyone to have equal prosper, but while things are in transition – it would be wise for you and your loved ones, your families and friends to avoid built-up areas.  Take this time time to get away to the remote outdoors, that cottage, mountain cabin or secret island.
5. STOP PAYING TAXES.  Boycott the income tax balance that you owe the government, stop paying any taxes for the financial system has let us all down, certain segments of the government have failed to protect the common people.  This will show that you no longer want to be enslaved or victims of the FINANCIAL TYRANNY, and the biggest pyramid scheme known to mankind.   Need convincing to stop paying taxes, as it has been a corrupt and manipulative way for the Elite to hoard your hard earned cash for their own personal gain.  Read how your taxpayer money is spent.
6. SHOW COMPASSION TO THE NEXT 5 STRANGERS YOU ENCOUNTER IN YOUR LIFE.  Live an Attitude of Gratitude!  Living in a metropolitan or urban area it's very easy to get carried away with one's individual needs,
busy schedules, material wealth and live an attitude as if life is a race and that your time is more important than the next person (when in the parking lot at Wal-Mart or in the line-up at Tim Hortons).  Make a conscious point to treat the next 5 strangers you encounter in your day-to-day life with some form of compassion, whether it is a SMILE, a HELPING HAND, YIELDING TO THEM AT THE PARKING LOT or DOING A GOOD DEED.  Remember the spirit of good will and warmth you feel at Christmas, why not have that attitude of gratitude all year round?
7. CONDUCT YOUR OWN SELF-DISCOVERY TO AFFIRM YOU ARE TRULY HAPPY.  Put together a "ME FIRST" plan that helps you pay attention to the 5 categories of your life and allows you to balance you life out across all spheres equally – love life, work, home environment, health and wellness and fun.  Don't dismiss it because of the day-to-day challenges that will soon become irrelevant in the grander scheme of things. You are the creative director and producer of your own life – so set your own personal projects and make them your up most priority.
8.
EMBRACE YOUR INNER CREATIVITY.  QUIT THAT CORPORATE SLAVERY JOB FOR SOMETHING MORE MEANINGFUL.  Make sure that your current career makes you feel truly fulfilled inside, does it contribute to the greater good of humanity?  Many high-paying executives and VPs are trading their financially privileged jobs for something more grounding like a home health business or food truck business  Tap into your inner most creative being – your spirit starting from your heart and not your mind.  That gift, that talent you had as a child for hockey, music, art or helping others – it's in there, relight the fire!  Refuel your imagination and start believing, restore hope back into your lives again!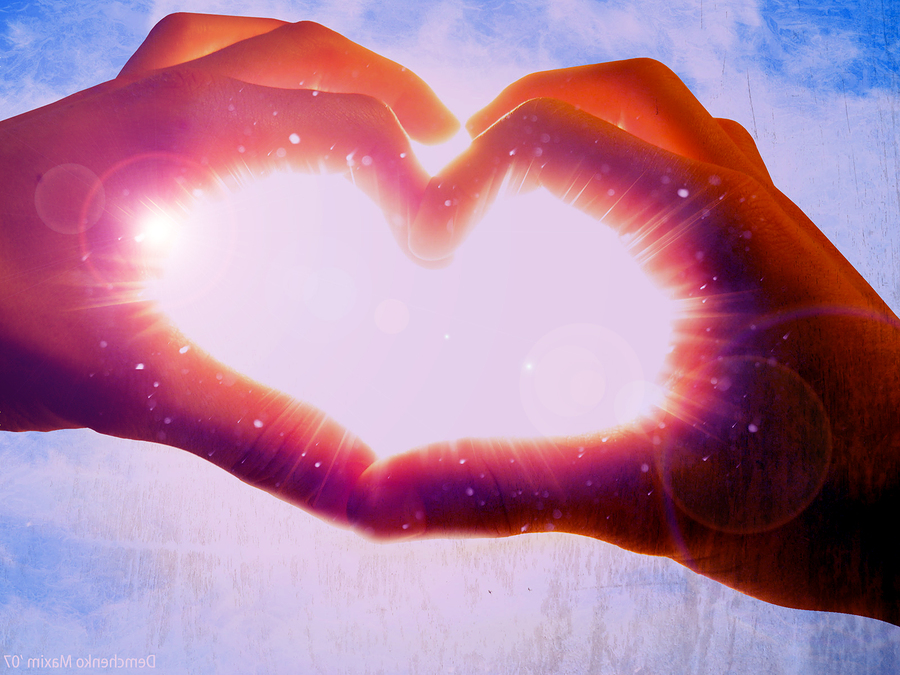 9. LIVE A SUSTAINABLE, BALANCED AND HEALTHY LIFESTYLE.  We are dynamic spiritual beings with a soul that needs continuous nurturing.  So when it comes to living a healthy lifestyle: Natural, wholesome ingredients will ensure your body is well nourished, while continuing to learn new activities, skills and abilities will keep your brain dynamically active (raising your consciousness as well), and taking up yoga, tai chi or meditation will ensure your soul is properly nurtured.  And the most important one is THE HEART, that is to follow your heart (since it has a mind of its own) and has an electric-magnetic auric field that you cannot see (this explains the whole concept of true love existing at first sight).
10. BOYCOTT THE GAS PUMPS AND STOP BUYING MONSANTO PRODUCTS.  Organize a campaign in your local neighbourhood to boycott the gas pumps on either a certain day (for 24 hours or more) to take a stand against the rising gas prices.  Research the ethics behind the gas companies, or the lack of ethics I should say and run a boycott based on the brand e.g. EXON/Mobil, etc.  When you tear away the superficial layers, you will find that EXON/Mobil and many other large oil companies are being subsidized by the likes of Monsanto (originally a weedkiller and oil-based fertilizer) which has single-handedly destroyed the natural food chain and farming industry with its GM biological "weaponry".  Take a stand against the Cabal trying to kill off 4/5 of the world's population as they try to poison us through our food, taint our water supply, spike the pharmaceutical drugs and vaccinations and with their chemtrails.
PLEASE MAKE THIS VIRAL FOR THE SAKE OF HUMANITY!!!
SHARE THIS BLOG with 10 of your CLOSEST FAMILY MEMBERS.   Get 10 of your FAMILY AND FRIENDS to LIKE the cause, as a PETITION FOR PEACE and to show that WE ARE THE PEOPLE AND WE ARE POWER IN NUMBERS!!!  And also SHARE THE AWAKEN AND RECLAIM YOUR FREEDOM MOVEMENT PAGE to 5 people that you would like to help out in your circle of friends and connections!